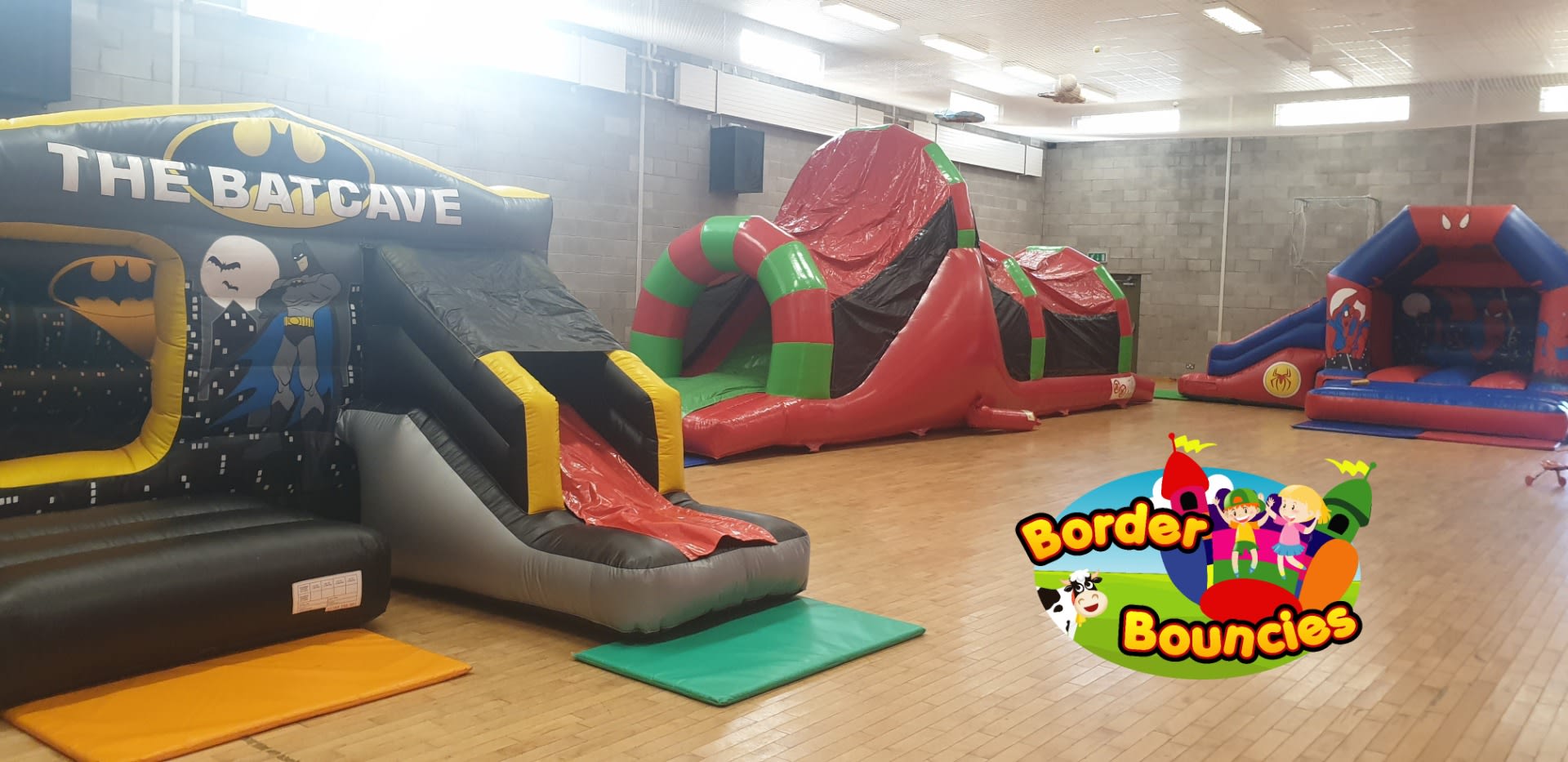 Welcome to Border Bouncies
Armagh, Tyrone & Monaghan Cross Border Bouncy Castle Hire
Border Bouncies is an established business in Middletown Co.Armagh
We pride ourselves on a cross border service between Armagh, Tyrone and Monaghan and operate the business between the 3 counties and all other surrounding areas and communities.
Starting in 2018 means that all off our castles have been purchased brand new and custom designed to our specifications.
We have a full range of castles from Batman, Spider-Man and Disney princess to Adult disco bouncy castles and large inflatable free fall slides perfect for all ages.
There is something for everyone and not just children but adults as well.
All castles will have an annual PIPA test and are cleaned regularly, we pride ourselves through the presentation of all castles and hot tubs and that they be maintained at a very high standard.
Current members of TIPE (The Inflatable Play Enterprise) and BIHA (British Inflatables Hirer Alliance) groups
Public liability covered up to 5million
All of our inflatables come with built in rain covers but this does not mean that we will deliver and blow up our castles in bad weather conditions. It is extremely important that health and safety is adhered to at all times under the regulations of BS EN 14960. Following that an adult must be always be supervising any bouncy castle that is out for hire.
****please note we can refuse a hire if payment is not made once castle has been delivered and set up****
*****Also our hire agreement will say castles are been hired for a full day( 24hours) but the maximum hire time is 7 hours. anything after these hours will accrue an extra £5 hourly rate unless we have agreed otherwise****
For all all other information you can find us on:
Facebook https://m.facebook.com/BorderBouncies/
Instagram https://www.instagram.com/borderbouncies/
Twitter https://twitter.com/BorderBouncies
WhatsApp 07706148746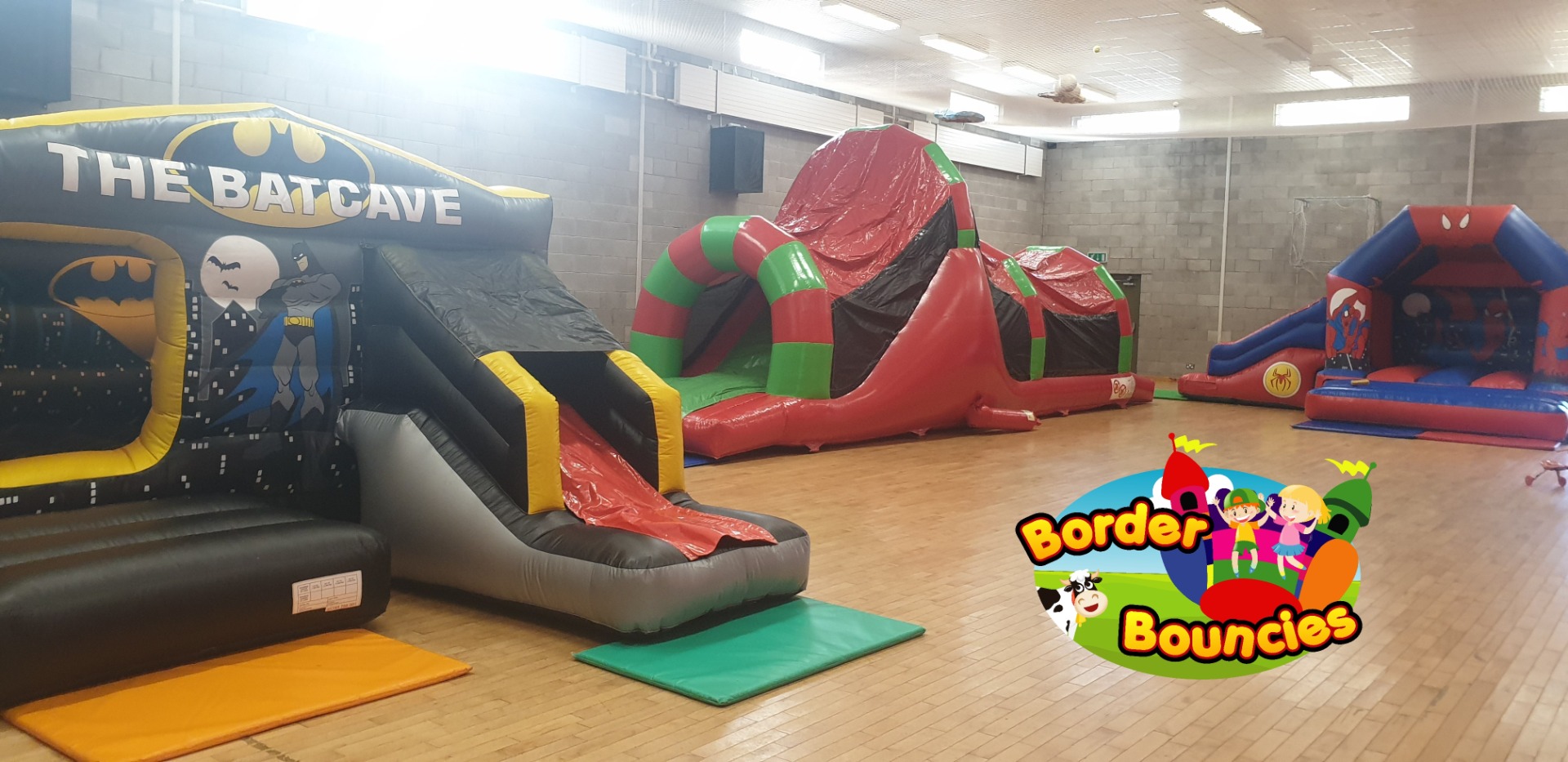 Friendly and professional service! Good range of castles to choose from! Castles delivered on time and in clean condition!

Aisling Mc Ardle Monday, July 1, 2019
I highly recommend Border Bouncies. Paddy has a great range of castles. I have currently hired out a hot tub and it's just amazing! Brilliant customer care and service!!

Shauna Parkes Saturday, May 11, 2019
Had the party time castle for my 2yr old birthday it was brilliant kids loved it was perfect for them especially with a slide! Was really reasonably priced would highly recommend them!!

Joleen Agnew Sunday, March 25, 2018
I would highly recommend Border Bouncies- first class service, easy to book, paddy was gentleman to deal with, everything was set up so quickly - a really friendly and professional service and all the kids had an absolute ball on the batcave. Will definitely book with border bouncies again

Danielle Ryan Sunday, July 14, 2019
I have hired both a bouncy castle and more recently a hot tub from Paddy and customer service and products have been first class both times. Will definitely be booking again soon

Sarah Kane-haughey Friday, November 23, 2018